LIFT MAINTENANCE EXPLAINED AND WHY YOU NEED IT
Keeping your lift well maintained is a legal requirement, it also ensures that your form of vertical transportation operates safely and smoothly – reducing any long-term costs.
Regular planned preventative maintenance is imperative to keeping your lift running optimally and ultimately prolongs its lifespan.
We offer maintenance, dedicated care and support on lifts and escalators throughout various business sectors, including commercial, corporate, hospitality, industrial, public, real estate, residential and retail.
It's important to remember that keeping your lifts maintained will help to prevent any potential legal and insurance compliance ramifications.
What does lift maintenance consist of?
The servicing of a lift is crucial as it:
Prevents any safety issues from occurring.
Prevents larger or more costly repair jobs from arising
Reduces the need for emergency callouts
Our trained and highly skilled technicians will conduct a thorough check on every element of the lift.
This will consist of but not be exclusive to accessing the various components:
Ropes
Wiring
Doors, buttons, control panels
Lift communication and alarm features
Car roof top and shaft clean down where applicable and if accessible
Lubrication of guides, screws, shoes
Through the use of our digitised system, we collate all the history of the asset in one online inventory. On completion of every service, our clients are sent a detailed report, some may list engineer's observations/recommendations – which our in-house repair and servicing team will have oversight of – and will talk you through the detailed analysis.
To help bring this to life, each report will have before and after photos attached as proof to document the work that has taken place. And if you ever misplace a report, then rest assured we have the ability to resend it to you electronically.
We work across all types of lifts, ranging from MRL, Electric, Traction, Hydraulic Passenger or Goods, Glass or Scenic lifts, platform lifts, dumb waiters, car lifts, mobility, dock leveller and scissor lifts. We also take care of escalators and moving walkways under our umbrella.
Specific types of lifts will have mechanisms that will need to be examined differently, an example could be a hydraulic lift which may need its oil tested or a specific support from one of our specialists if a leakage is found.
Inspections take place in normal circumstances by an external persons or company and can list defects ranging from A-C.
We ask that Insurance reports are forwarded through to us upon completion so we can ensure any defects are rectified or quoted for promptly and our records are also updated with respect to time frame expectations for the next insurance inspection.
KEEPING YOUR BUSINESS MOVING
Keeping your lifts working is fundamental to the operational aspect of your business. A period of downtime can not only cause stress and panic, but can also have an impact on your bottom line. Here at VM Elevators we understand how imperative it is that your lifts are maintained to prevent any issues before they occur. With regular maintenance, minor faults can be found and rectified before they present themselves as major problems. Our engineers are always on hand if an unforeseen matter does occur, 24/7 365 days a year.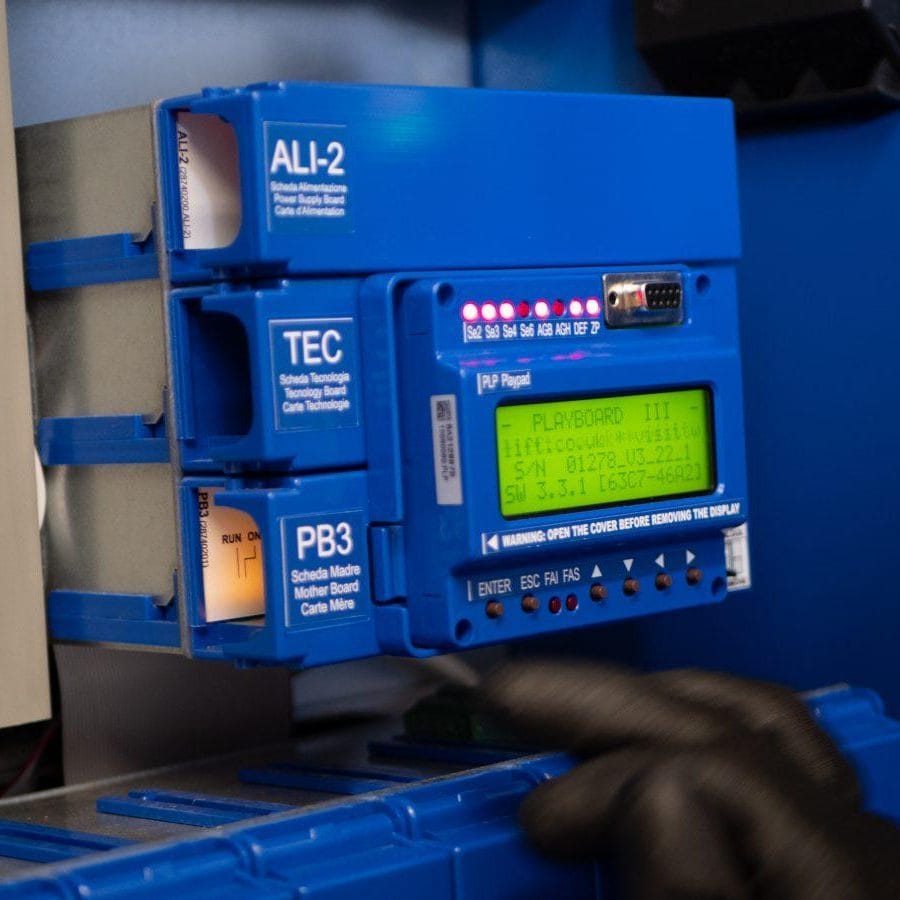 We offer a various different maintenance contracts to suit our client's needs. All our maintenance contracts have been approved by The Lift and Escalator Association of which we hold full membership to.
Many of our contracts also include comprehensive callouts and minor repair work, all covered under a one year warranty.
Our in-house Service team are on hand between 8.00 and 17.00 Monday – Friday, please give us a call for free on 0800 448 8615 if you have any queries you would like to discuss.
Here at VM Elevators we provide local lift maintenance and repair services for any make and model of lift throughout the entire UK. We have a team of Service technicians who can be routinely booked in within specified hours and with minimal disruption to your organisation in order to keep your business elevated.